Insurance for Protection and Peace of Mind in Pittsburgh Self Storage
We offer the best climate and security protection you can find in Pittsburgh self-storage. So why would you need insurance?
Having insurance on your belongings is just the smart thing to do. We have insurance on our business and facility and we require our clients to have insurance on the items they store with us.

Fortunately, most of our clients already have property insurance coverage through their homeowner, renter, or business insurance policies. Many policies automatically extend coverage for their items when not at their dwelling or place of business (such as in our Pittsburgh self storage facility). But not all polices do. You need to contact your insurance agent and verify this.
If you do have existing coverage, we need a copy of your insurance policy declarations page to keep on file. This is a simple one-page document that you probably already have in your files or your insurance carrier can quickly send to you. An example of one is below.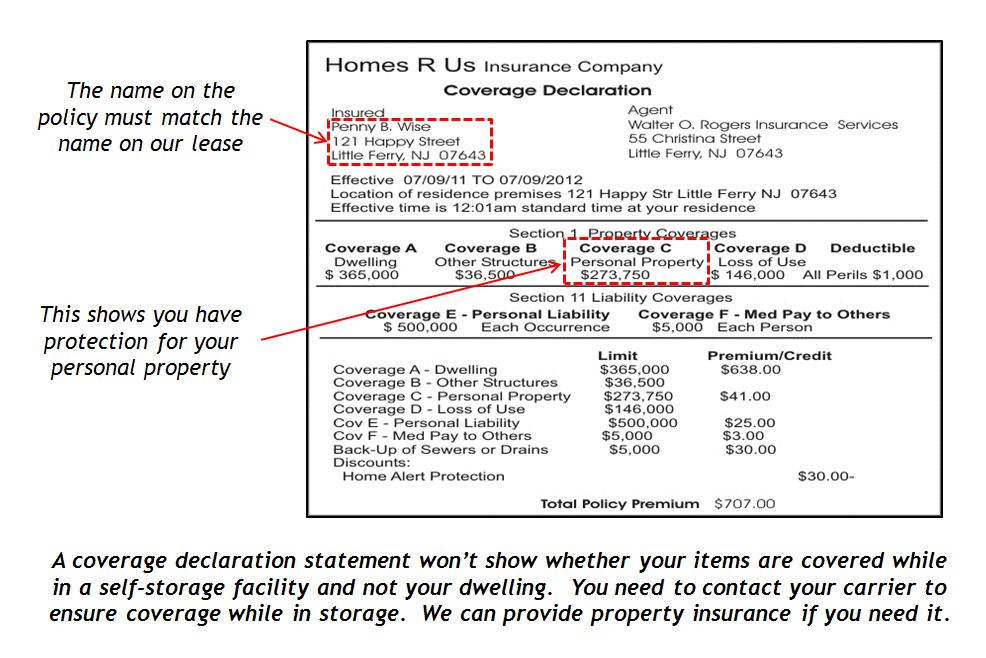 If you don't have insurance that will cover your property while at our facility, we can arrange coverage for you with our partner, Bader Insurance . All you need to do is sign their insurance form and pay the premium. Coverage is available in the following amounts.
$2,000 of coverage for $8 per month
$3,000 of coverage for $12 per month
$5,000 of coverage for $20 per month
Additional coverage is available if you need it.
Ready to rent? Call us or email us today and we will have your locker ready when you arrive! (412) 709-6159. contact@citycenterselfstorage.com