Four Elevators at Our Pittsburgh Self Storage Facility
Most Pittsburgh self storage facilities have only one elevator. What happens during a busy time when multiple people want to use it? Or even worse, what happens if it goes out of service? You might not even be able to get to your unit!
City Center Self Storage has multiple elevators to help speed your move. Our building was originally designed as a series of adjacent multi-story warehouses , each with it's own freight elevator. The building is over 100 years old, but everyone one of the original 48 freight elevators are still in service. City Center Self Storage clients have access to one modern passenger elevator and three separate freight elevators. Getting to our upper floors is easy.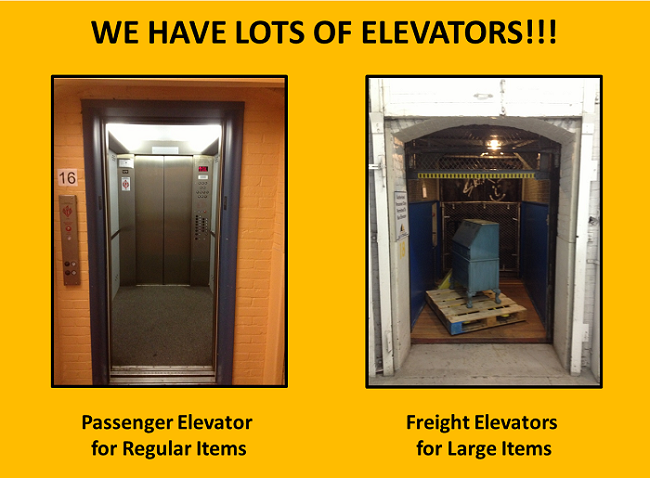 Ready to rent?
Call us or email us today and we will have your locker ready when you arrive!